The first death was on New Year's Eve 2011, a divorced woman in her early 50s who was found dead at her home in Scotland after taking her own life. She would later become known as Ms DE. She has never been publicly identified.
In August 2013, Mark Wood starved to death at his home in Oxfordshire.
David Barr, from Glenrothes, Fife, also died that month, having taken his own life.
On 23 September 2013, a father-of-two, Michael O'Sullivan, took his own life at his flat in north London. Like Ms DE, he had a long history of significant mental ill-health.
Two years later, in November 2015, Paul Donnachie killed himself at his home in Glasgow.
All five had significant mental health problems.
Every one of their deaths could and should have been avoided.
The deaths of all five – and countless others whose names are never likely to be known, other than by grieving family and friends – were inextricably linked to decisions and actions taken by Conservative ministers and senior civil servants from the early days of the 2010 coalition government.
The results of a five-year investigation by Disability News Service (DNS) provide strong and clear evidence that senior civil servants and the two ministers responsible for those decisions – Iain Duncan Smith and Chris Grayling – should face a criminal investigation for alleged misconduct in public office.
All five of those who died – Ms DE, Mark Wood, David Barr, Michael O'Sullivan and Paul Donnachie – had one crucial thing in common: they had all been found "fit for work" – and therefore ineligible for the new out-of-work disability benefit, employment and support allowance (ESA) – after being subjected to the government's now notorious work capability assessment (WCA) process.
Their deaths were not inevitable.
Stephen Carré
A key flaw at the heart of the WCA – the flaw that would lead to all these deaths – had been spotted in early 2010 by a coroner, who had alerted the Department for Work and Pensions (DWP). It could easily have been fixed.
The coroner, Tom Osborne, had heard the inquest into the death of 41-year-old Stephen Carré, who had taken his own life at his home in Eaton Bray, Bedfordshire, in January 2010.
Stephen (pictured, below) had not worked since the summer of 2007, after becoming severely ill with depression and anxiety, but had previously worked for the Civil Service and then various electronics and communications companies, including as a telecommunications consultant.
After he quit his job, he rarely left his home, refused to talk to friends and relatives, or answer the door or telephone, and often spent days on end in the same room, surrounded by his possessions. He lived off his savings for two years until his money ran out in 2009, and finally began talking again to his father and step-mother, Frances, in early 2009. They eventually persuaded him to apply for ESA.
His father, Peter, said: "He couldn't go anywhere on his own for the first time. I had to go with him to his psychiatrist. He would only go to certain shops, and only on a certain day."
Peter had to accompany Stephen to the assessment centre two or three times before he was comfortable with the idea of attending his benefits eligibility test on his own.
He was assessed by a doctor employed by the government contractor Atos through the new WCA, which had been introduced by the Labour government the previous year. The assessor concluded that there was "no evidence to suggest that the client's health condition due to their depression, is uncontrolled, uncontrollable or life threatening".
When that conclusion was rubber-stamped by a DWP decision-maker, Stephen asked DWP to reconsider the decision, as he believed it "disagrees wildly" with the opinion of his GP, his community psychiatric nurse and his psychiatrist.
On his form seeking a review of the decision, he wrote that the medical assessment "bears no relation to the medical I had", and that the report was completed by the assessor eight days after the assessment took place.
But Stephen found out early in January 2010 that DWP had agreed with its earlier decision. Although he began the next stage of the process, an independent appeal, he took his own life at some point in the next few days. His body was found on 18 January 2010.
Stephen's GP and psychiatrist both told his inquest that they had not been asked by the Atos assessor or DWP to provide details of his state of mental health.
The coroner was so concerned by what he had heard about the WCA process that he said he would write a Rule 43 report, a letter sent to "a person, organisation, local authority or government department or agency where the coroner believes that action should be taken to prevent future deaths".
In the letter, Osborne said the evidence he had heard had shown that the "trigger" that led to Stephen's decision to take his own life had been "the rejection of his appeal that he was not fit for work".
He added: "I feel the decision not to seek medical advice from the claimant's own GP or psychiatrist if they are suffering a mental illness should be reviewed.
"Both doctors who gave evidence before me confirmed that if they had been approached they would have been willing to provide a report of Mr Carré's present condition and prognosis."
Atos refused to comment on the case when DNS uncovered the Osborne letter in the autumn of 2015.
Osborne sent his letter, dated 30 March 2010, to Yvette Cooper, the Labour government's secretary of state for work and pensions. A few days later, on 6 April, prime minister Gordon Brown called a general election. It is believed that, as a result, Cooper never saw the letter, and almost certainly had no time to act on it.
A new government
While the 6 May election was playing itself out, DWP's permanent secretary, Sir Leigh Lewis (who would retire from the Civil Service at the end of the year), wrote to Osborne with a holding letter on 4 May.
The Rule 43 report was surely waiting in the inbox of the incoming Tory work and pensions secretary, Iain Duncan Smith, and his new employment minister Chris Grayling, when they were appointed on 12 May, although it is impossible to be sure of this because the department would later tell me (in February 2016) that it "holds no information" to say whether they were indeed shown the report.
But the reassessment of existing claimants of the old incapacity benefit for the new ESA was one of the priorities of Duncan Smith and Grayling as they took over control of DWP after the Tory-Liberal Democrat coalition came to power. It was a high-profile political issue. They had to have been shown the letter.
But rather than acting immediately and urgently on its contents and taking the action needed to ensure the WCA was safe, they did almost the exact opposite. They ignored it and failed to ensure it was shown to the independent expert they had commissioned to review the assessment process.
As a result of these and other actions, they exposed hundreds of thousands of other disabled people to life-threatening risks. Research would later show that the use of the WCA to reassess claimants of old-style incapacity benefit (IB) was "associated with" hundreds of suicides.
Chris Grayling and Iain Duncan Smith
One of the first significant acts taken by Chris Grayling in his new role had been to announce, in June 2010, that the government would – the following February – begin this process of reassessing the estimated 1.5 million people still claiming IB.
The decision was made despite Tom Osborne's letter, a report which had raised concerns that the flaws in the WCA meant there was a risk that "other deaths will occur or will continue to exist in the future".
We know that DWP received Osborne's letter because of a series of a follow-up letters the coroner wrote to the department while he awaited a "substantive response" to his Rule 43 Report.
Another of Grayling's significant early acts as employment minister, a few weeks later, on 29 June 2010, was to announce that occupational health expert Professor Malcolm Harrington would undertake the first independent review of the WCA.
The move was widely welcomed, but it only emerged years later that Grayling (pictured)
and Duncan Smith had failed to ensure that Osborne's Rule 43 letter was passed to Harrington.
Harrington cannot prove he was not shown the letter but he is adamant that he would remember it if he had been shown it. He told me in 2015: "I cannot recall the report. Nobody brought it to my attention that I can remember. If I had known about that coroner's report, I would have said that this was something else we need to look at. I am a doctor, I know about coroner's reports. Coroner's reports are something that you don't ignore."
He said the need to secure further medical evidence was a consistent concern during the three reviews of the WCA that he carried out in 2010, 2011 and 2012, and he made it clear in his third report that DWP decision-makers should "actively" consider seeking further medical evidence, a recommendation that was never carried out in full.
He told me that, if he had been shown the coroner's letter, it would almost certainly have led to him making recommendations far earlier about the need to seek further medical evidence.
He said this was particularly important for claimants with mental health conditions, like Stephen Carré.
He said: "Of course! They weren't picking up this additional information that should have been right up front. It would have brought forward the best evidence."
Asked how he felt about Grayling's apparent failure to pass on this information to him, he said: "No comment."
But this was not the only failure by Duncan Smith and Grayling.
Duncan Smith had a legal duty to respond to Osborne's letter within 56 days. He failed to do so, and indeed did not reply to it until February 2016, after the report's existence had emerged publicly when it was discovered by Disability News Service (DNS).
A response which DWP claimed to have drafted in the autumn of 2010, but which was neither signed nor dated – and which only emerged in March 2016 – dismissed the coroner's concerns, and even insisted that it had been right to find Stephen Carré fit for work, even though an appeal tribunal had concluded after his death that he should have been found eligible for ESA.
The peer reviews
Osborne's letter was not the only key piece of evidence that Duncan Smith and Grayling kept from Harrington.
Responses from DWP to DNS freedom of information requests later revealed that they had also failed to show Harrington at least seven secret reviews into benefit-related deaths.
These "peer reviews" were internal reports written by DWP civil servants after investigations into suicides and other deaths and serious incidents linked to benefit claims.
DWP had previously denied holding any information about such deaths ("The specific information requested is not held by the Department," it told me), until it eventually admitted that "where it is appropriate we undertake reviews into individual cases".
But it took a 21-month battle – through appeals by DNS to the department, to the information commissioner and, finally, to the information rights tribunal – before the department eventually published heavily-redacted versions of 49 peer reviews in March 2016.
(DWP says that the reason the reviews were not released was that they contained personal information, a decision upheld by the information commissioner. Despite the tribunal subsequently ruling that the redacted versions of the reviews should be released, DWP points out that the tribunal also upheld the DWP position that it should protect that personal information.)
Many of the peer reviews – in fact, nearly all of those where it was possible to tell which benefits were involved – were commissioned following deaths linked to the WCA, and many of those were also linked to the huge reassessment programme of hundreds of thousands of long-term claimants of IB.
Journalist Natalie Leal was to find out, through her own freedom of information request, that 40 of the 49 peer reviews were carried out following a suicide or apparent suicide, and of those 40, at least 18 had been claiming ESA (in another 13 cases, it was not clear what benefits they had been claiming).
In at least 13 of the peer reviews, the author explicitly raised concerns about the way that "vulnerable" claimants – likely to be people with mental health conditions or learning difficulties – were treated.
In one, the author recommends: "In such cases DMs [DWP decision-makers] are encouraged to retrieve all historical case files before making a decision so that the medical history and all supporting evidence can be perused to minimise the risk of withdrawing the benefit inappropriately and placing a vulnerable claimant at risk."
In another, the author recommends "that the guidance for handling vulnerable customers is reviewed and that staff are reminded of the correct process".
But on at least seven occasions – there may have been more – ministers appear to have failed to share these peer reviews with Professor Harrington.
DWP only started collating the peer reviews centrally from February 2012 and Professor Harrington published his final report on the WCA in late November of the same year.
DWP admitted in another freedom of information response that "there were seven peer reviews, from February 2012 until Professor Harrington's report of that year, in which the terms 'WCA' or 'Work Capability Assessment' were mentioned".
The DWP response adds: "The Department does not hold any information to confirm or deny whether these Peer Reviews were shared with Professor Harrington."
Professor Harrington said in December 2016 that he was convinced that he would remember being shown "such damning indictments of the system".
He said: "I have NO recollection of seeing any of the reviews you mention. Maybe my brain is failing, but such damning indictments of the system – if seen – should have triggered a response from me. It didn't."
Harrington, of course, had already said that he was convinced that he had not been shown Tom Osborne's Rule 43 report.
Indeed, DWP later admitted to the information commissioner that it had failed for more than three years to keep a record of what actions it took – if any – after carrying out these secret peer reviews.
From February 2012 until September 2015 it kept no records of what happened to recommendations made by the reviews. It told the Information Commissioner's Office that it accepted that the peer review process had lacked "robust governance" during this period.
Michael O'Sullivan
It was not until January 2014, and another inquest, this time into the death of Michael O'Sullivan, from north London, that another coroner raised concerns about links between the WCA and the suicide of a benefit claimant.
O'Sullivan was another of the hundreds of thousands of IB claimants who had been caught up in the migration from the old benefit to ESA, and had been forced into the WCA system.
The senior coroner for inner north London, Mary Hassell, concluded at the end of his inquest: "The anxiety and depression were long term problems, but the intense anxiety that triggered his suicide was caused by his recent assessment by the Department for Work and Pensions (benefits agency) as being fit for work, and his view of the likely consequences of that."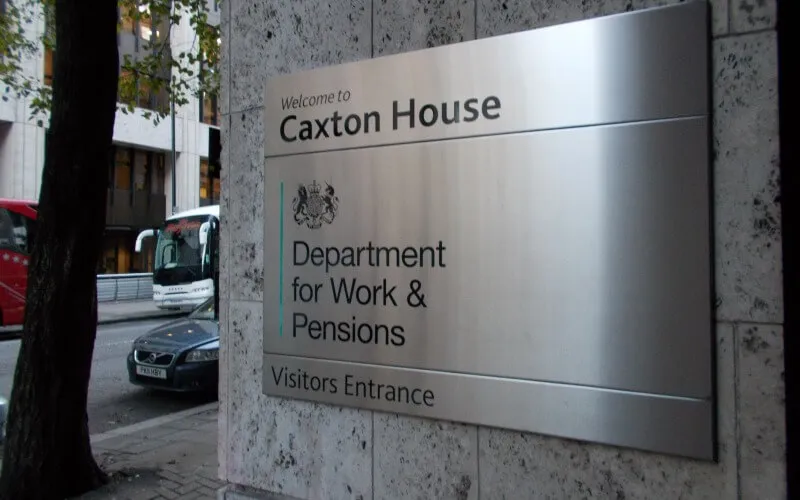 The former orthopaedic surgeon, employed by Atos Healthcare, who carried out the WCA concluded – just as the doctor had in Stephen Carré's assessment – that O'Sullivan was "at no significant risk by working". He had failed to ask him if he had had suicidal thoughts.
Following the inquest, the coroner wrote what was by then known as a Regulation 28 report (the replacement for Rule 43 reports) on the grounds that evidence revealed during her investigations suggested that there was "a risk that future deaths will occur unless action is taken". That report was sent directly to DWP, just as Tom Osborne's had been in late March 2010.
In the report, Hassell said the Atos healthcare professional had failed to take account of the views of any of his doctors, telling him that the DWP decision-maker would look at that evidence instead.
But the DWP decision-maker did not request any reports or letters from his GP, his psychiatrist, or his clinical psychologist.
Instead, Michael O'Sullivan was found fit for work. Six months later, he took his own life.
The coroner said in her report that she believed action should be taken "to prevent future deaths" and that DWP had the power to take such action.
It was almost an identical conclusion to the one reached by Tom Osborne four years earlier, a report that appears to have been ignored by Iain Duncan Smith and Chris Grayling.
DNS has maintained contact with members of the O'Sullivan family, who are currently unable to comment further due to the nature of their own "very sensitive and ongoing investigations being taken up with the appropriate authorities at the highest possible level".
They have asked for previously published details of the case not to be included in this article, to avoid prejudicing the case.
But they say they will ensure that "no stone is left unturned" in their ongoing call for DWP to be held to account and for prosecution of those culpable in Michael O'Sullivan's tragic death in September 2013.
Mark Wood
The month before Michael O'Sullivan's suicide, another victim of the WCA process had died.
Mark Wood did not take own life, though. He starved to death after being found ineligible for ESA, even though he had never been able to cope with the demands of a job, and his GP had said he was completely incapable of working.
The decision to find him fit for work caused him extreme anxiety and distress and exaggerated his eating disorder.
He apparently died from natural causes, due to becoming dangerously underweight, four months after his IB was stopped. He had become another victim of the reassessment process.
Because of his complex mental health conditions and other impairments, including the eating disorder, Asperger's syndrome and multiple chemical sensitivity, he had not provided the evidence needed in his ESA application, or at a face-to-face WCA.
But Mark (pictured)
had stated in the ESA form that he had problems with anxiety and depression, while the assessment was carried out at the cottage where he lived alone, rather than at an Atos assessment centre in Oxford, because of the severity of his panic attacks.
Because of his complex mental health issues, he was unable to cope with either support workers or help from his family, and his mother says he was unaware of the purpose of the WCA. She said that neither the Atos assessor nor the DWP decision-maker made any attempt to secure further medical evidence about his mental health from his GP, who would have told them that he was unable to work.
His GP told his inquest in February 2014 that Mark had visited him in extreme distress a short time after his benefit had been stopped in April 2013.  He had handed Mark a note, explaining that he was extremely unwell and completely unfit to work, but the note does not appear to have reached his local jobcentre.
The GP also told the inquest: "Something pushed him or affected him in the time before he died and the only thing I can put my finger on is the pressure he felt he was under when his benefits were removed."
His death came three years after ministers had been warned by Tom Osborne that they needed to review their policy not to seek further medical evidence from the GPs and psychiatrists of ESA claimants with mental health conditions.
Mark's mother, Jill Gant, told DNS that she would like to see ministers held accountable by the criminal justice system for their failure to act on the Stephen Carré coroner's report, which she believes led to her son's death.
The retired education social worker, from Abingdon, Oxfordshire, said: "Quite honestly, I think they have failed in their duty. They doggedly refused to consider and act on this very clear, simple suggestion."
She said it would be "stunning" if a case could be brought against ministers and added: "They certainly need to be called to account."
She secured a meeting with the minister for disabled people, Mark Harper, in March 2015, but he did not create a good impression.
Gant said that, when told Mark's story, Harper showed no concern or understanding and seemed completely unmoved. When she asked him whether DWP would consider revising its WCA procedures to require medical evidence "he refused to answer the question directly".
She said that "it was shocking, in my opinion" that Harper had gone on to chair the all-party parliamentary group on learning disability.
Her search for answers following her son's death had quickly focused on the single issue of why further medical evidence had not been sought.
Confronted by the refusal of Conservative ministers, including Harper and employment minister Priti Patel, to answer her questions, she later told her Tory MP, Nicola Blackwood, that the refusal to act was not fair and not morally just.
"Furthermore," she told DNS, "it is probably not legal, discriminating against the most disabled members of society.
"Medical evidence is usually sought for the accused in criminal trials; how much more deserved is it in life-determining benefit assessments for vulnerable people."
The final letter from Patel was sent to Jill Gant in July 2016 and stated that DWP was still working with Maximus – the discredited US outsourcing giant now carrying out WCAs after Atos was forced to withdraw from the contract after years of criticism – to "expand the current guidance" on securing further medical evidence and "ensure that evidence is gathered in more circumstances than at present, especially for those claimants with a mental health condition".
David Barr
There have been attempts by disabled activists to persuade the Scottish criminal justice system to launch an investigation into the failure of Duncan Smith and Grayling to improve the safety of the WCA, a failure that is believed to have caused the deaths of at least three Scottish benefit claimants, and almost certainly many more.
A dossier containing details of the deaths of those three claimants – Paul Donnachie, David Barr, and Ms DE – was passed to Police Scotland by the Scottish grassroots campaign network Black Triangle, through its co-founder John McArdle, which claimed that they were guilty of "wilful neglect of duty".
David and Maureen Barr both believe that Duncan Smith and Grayling should be prosecuted. Their son, also called David, was just 28 when he took his own life on 23 August 2013.
Despite his history of significant mental distress, David's parents believe the healthcare professional who assessed him – employed by Atos – failed to contact their son's GP or his psychiatrist for further information about his mental health.
When questioned afterwards by the Procurator Fiscal's office – which investigates sudden deaths in Scotland – the assessor claimed he couldn't remember if he had made any phone calls, according to David's father.
The Atos assessor completed David's assessment by concluding, in June 2013: "He reports self harm in the past. He reports he attempted an overdose six weeks ago but he would not say what he took.
"He reports he has had no thoughts of suicide since. The evidence overall suggests that he is not at substantial risk."
Despite David asking DWP to reconsider the decision that he was fit for work and telling the department in a letter that he had "serious mental health problems that prevent me from doing everyday tasks which means I cannot work at this moment in time", the Atos advice was rubber-stamped by DWP decision-makers.
The decision that he was not eligible for ESA was confirmed in a letter to David (pictured, below) on 17 July 2013. A month later, he took his own life.
David Barr senior said his son's mental health had deteriorated in the last couple of years of his life, but he had previously been able to work intermittently in agriculture and labouring, while his final job, which ended in 2011, was cleaning buses. By the time he died he was no longer capable of working, his dad said, and he was taking strong medication including anti-psychotics and anti-depressants and was experiencing paranoid delusions.
David's father, a bus driver, said: "His mind was gone, and anybody who assessed him should have seen that."
He said that he was fully behind attempts to secure a prosecution.
He said: "If we let a defective bus in the road [and it killed someone] we would be up for manslaughter; that's why these people should be taken to court.
"They are talking about taking the former prime minister [Tony Blair] to court for war crimes, but this is just as bad, if not worse. They knew about it and did nothing about it. The whole thing is shocking. The ministers in charge of it should have sorted something out, stopped it, changed it, re-directed it, I don't know what."
He added: "If I see Duncan Smith on the TV, I just have to walk out, turn it off. I hate the man with a vengeance. He has known what was going on and he did nothing about it. He wants to be dragged over the coals for this, and if I can help in any way I will."
David's mother Maureen has also backed calls for a criminal prosecution.
She said: "It is time someone did something. [Otherwise] there will just be more like David and nothing is ever done. It makes you feel terrible that they should have done something [and didn't]."
His father is certain that the decision to turn down David's ESA claim was the trigger that led to his decision to kill himself, against a background of continuing financial pressures.
He remembers finding his son's WCA report and all his other official paperwork scattered over the floor of his flat after he died.
He said: "It was just dumped all over the floor; anything to do with anything official, he'd just had enough of it. That's when I picked it up and read through it, this 33-page assessment."
David's mother Maureen said she believed the "fit for work" decision was "definitely" the trigger for his decision to take his own life.
She said: "It was the straw that broke the camel's back."
Several weeks after he died, two DWP officials visited the family and admitted that David should have been receiving ESA instead of jobseeker's allowance for nearly two years.
David's father said: "They were here for about an hour-and-a-half explaining everything. But these two – through Iain Duncan Smith – had killed my son, and I said this to them. They knew that what they had done was wrong and I said to them, 'Had it been your children in my son's situation, would you have acted the same way?' They couldn't answer that.
"I gave it to them with both barrels and they walked out with their tails between their legs, but it didn't bring my son back."
DWP paid the family £2,700 in compensation for the extra social security support David had not received while he was alive (the difference between the jobseeker's allowance he received and the ESA he should have been receiving).
Maureen Barr said: "They turned around and said, 'I don't suppose it will help now, but we have reversed the decision.' I couldn't believe it. I thought, 'What good is that to him now?'"
Paul Donnachie
Another Scottish victim of the WCA process was Paul Donnachie.
His sister Eleanor believes that he, too, died because of the failings of Iain Duncan Smith and Chris Grayling.
Eleanor, from Coatbridge, Lanarkshire, is another grieving relative who wants to see the two former ministers face a criminal investigation.
Paul's body was discovered in January 2016 at his home in Glasgow, but he is believed to have taken his own life in November 2015 after losing his ESA.
His sister believes DWP had failed to contact Paul's GP to ask for detailed information about his mental health – just as in the cases of Stephen Carré, Michael O'Sullivan, Mark Wood and David Barr – and ignored its own guidance by failing to send someone to his flat to talk to him face-to-face about his support needs.
Paul had previously claimed jobseeker's allowance and filed a complaint because of the way he had been treated by his local jobcentre.
He was sanctioned several times and fell deeper and deeper into debt.
Eleanor says DWP knew that Paul (pictured) attended mental health support groups and counselling sessions, and that he was taking anti-depressants. But the department removed his ESA when he failed to attend a WCA on 30 June 2015 – the second or third assessment he had missed. His benefits were stopped and the withdrawal of his payments was backdated by four weeks. DWP also contacted Glasgow City Council, so his housing benefit and council tax benefit were both stopped.
Eleanor believes that by this stage Paul was so ground down by fighting DWP that he stopped opening his post.
The council wrote to him on 19 November to say there had been a mistake and that his housing benefit was being reinstated, but the letter arrived too late. He never opened it and may already have been dead when it arrived.
She said: "They didn't do anything to help him. They should have arranged a home visit, but the only time that happened was when the council sent the bailiffs round to kick his door down. And that's when they found him.
"They hounded him to death. They have taken my brother's life. They are driving people to suicide. I have told DWP that I hold them totally responsible for my brother's death."
Ms DE and the Scottish dossier
Black Triangle approached Police Scotland with a dossier of evidence in March 2016 because it believed there was clear evidence that Duncan Smith and Grayling had neglected their duty as public servants in refusing to bring in the changes called for by Stephen Carre's coroner, so causing other deaths, including those of Paul Donnachie, David Barr and Ms DE.
Black Triangle said its dossier concluded that, "were it not for the alleged criminal omissions by the two ministers, these and countless other deaths could have been and could yet be avoided".
Neither Police Scotland nor the Crown Office and Procurator Fiscal (COPF), the Scottish equivalent of the Crown Prosecution Service, were ever enthusiastic about investigating Black Triangle's dossier.
Edinburgh police eventually confirmed that it would be taking no further action on the David Barr case, while COPF said it had also decided that no further action should be taken relating to the death of Paul Donnachie.
Police Scotland said that COPF had already decided that there was no link between DWP's decision to find David Barr fit for work – following a 35-minute assessment by a physiotherapist – and his decision to take his own life a month after being told by DWP he was not eligible for ESA.
Police Scotland had said it would only look at the Ms DE case if Black Triangle was able to pass on her personal details, but those details have never been made public, as her death was the subject of a report by the Mental Welfare Commission for Scotland (MWCS), which treated her case anonymously and concluded that she killed herself after being told she was not eligible for ESA.
The report linked her death to DWP's failure to obtain medical evidence about her mental health from the professionals who had treated her, just as the coroner had done in the case of Stephen Carré.
MWCS concluded that the decision to strip her of out-of-work disability benefits had been based on an assessment that contained "insufficient information about her mental health".
Ms DE killed herself after she was found fit for work, following an Atos assessment.
The Atos assessor, a doctor, had decided that she showed "no evidence of significant disability of mental health function".
But neither her GP nor her psychiatrist, who had both been treating her for 20 years, was asked by Atos or DWP to comment on her mental health, even though both were convinced that she was not fit for work.
She had been claiming IB; she was another claimant to have been caught up in the national reassessment programme.
Ms DE was found dead in her home on 31 December 2011, 13 days before her ESA was to be stopped. She had told a welfare rights adviser that she did not know how she would be able to pay her mortgage.
Her psychiatrist said there were no other factors he knew of that could have caused her to take her own life.
The Mental Health Resistance Network civil case
While Black Triangle had been pushing the Scottish criminal justice system to launch a thorough investigation into what they saw as the criminally neglectful actions of Iain Duncan Smith and Chris Grayling, they and others had been continuing to push the government to introduce new laws that would – in effect – answer the concerns first raised by Tom Osborne in March 2010.
The focus of those efforts came through a legal action brought against Iain Duncan Smith – as work and pensions secretary – with the support of a campaigning organisation of activists who live with mental distress, the Mental Health Resistance Network.
The network had been formed in 2010 by people claiming IB on mental health grounds, all of them concerned about the proposed programme to reassess all those on the benefit for their eligibility for ESA.
They were right to be concerned – many of them subsequently experienced relapses, episodes of self-harm and suicide attempts, and had needed higher levels of medication and even hospitalisation in the lead-up to their reassessments.
The judicial review case began in 2012 with two IB claimants arguing that the WCA discriminated against people like them with mental health conditions. They argued that the WCA failed to make reasonable adjustments under the Equality Act for people with mental health conditions and learning difficulties, and autistic people.
They wanted DWP and Atos to seek further medical evidence at the beginning of each claim, rather than forcing such claimants to provide their own evidence and describe themselves in stressful face-to-face assessments how their ability to work was affected by their impairment.
It was precisely the same point that had been made by coroner Tom Osborne, although they and their lawyers were not to learn of the existence of his Rule 43 letter for another three years.
The hope was that a court victory would force the government to make the WCA fairer and less stressful for some people, and possibly exempt some of them from having to attend a face-to-face assessment with an Atos healthcare professional.
Mr Justice Edwards-Stuart, granting permission for a judicial review in July 2012, said that it was "reasonably arguable" that "early obtaining" of independent medical evidence was a reasonable adjustment under the Equality Act for claimants with mental health conditions and "that this has not been done, or at least not done on a sufficiently widespread basis".
The following May, three upper tribunal judges ruled that the WCA did put people with mental health conditions or learning difficulties and autistic people at a substantial disadvantage, because many of them had problems filling in forms, seeking additional evidence to present to DWP and Atos and answering questions.
They adjourned the case so DWP could investigate whether there were reasonable steps it could take to avoid this disadvantage, in accordance with its duty to make reasonable adjustments under the Equality Act.
But the ruling did not lead to the changes campaigners had been pushing for. Instead, Duncan Smith ordered government lawyers to appeal the ruling, while his press officers continued to insist that DWP was making "significant improvements to the WCA process for people with mental health conditions".
Duncan Smith lost the appeal, but the resistance to making the test safer continued as the case returned to the upper tribunal so it could decide how DWP should address the disadvantage.
When the upper tribunal delivered its final ruling, in March 2015, it concluded that the test could discriminate against some disabled people, although the two claimants had not proved that they personally had experienced discrimination under the Equality Act.
Ministers told the tribunal that they would pilot ways to make the WCA safer.
But 12 months later, the pilot project had still not begun, with DWP claiming that it was still working on a "feasibility study".
MHRN by now had learned that Duncan Smith and his department had withheld from the court both the coroners' letters written after the deaths of Stephen Carré and Michael O'Sullivan.
An MHRN spokesperson said she was "shocked and disgusted" that DWP had never informed their lawyers about the existence of the Stephen Carré coroner's letter, or – later in the case – the Michael O'Sullivan letter.
She said: "They withheld very significant evidence from that court case."
In May 2017, more than two years after ministers promised the social security upper tribunal that it would test improvements to the WCA process – and more than seven years after the letter sent to DWP by corner Tom Osborne – DWP finally released some details of the measures it had introduced.
The details – which were heavily redacted – emerged following freedom of information requests from DNS and lawyers from The Public Law Project (PLP), which had represented the two claimants in the tribunal case.
Previous guidelines for staff carrying out face-to-face assessments stated that further medical evidence must be obtained if, for example, there was evidence of a previous suicide attempt, suicidal ideation or self-harm, and in certain other cases, such as when a claimant had an "appointee" to make important decisions on their behalf.
DWP had now drawn up new guidance, following a small-scale study involving less than 250 claimants.
The new guidance stated that further medical evidence could now also be requested at the "filework" stage – the stage before any face-to-face assessment is carried out – if it was felt that "further information would be helpful".
But if the healthcare professional responsible for this "filework" decided there was no need to seek this further medical evidence, they would not need to justify that decision.
This showed that DWP had disregarded the recommendation made more than four years previously by Professor Malcolm Harrington, in his third independent review of the WCA.
Harrington had said in his review that DWP decision-makers should, at a later stage in the process, "actively consider the need to seek further documentary evidence in every claimant's case", and that any decision not to seek further evidence "must be justified".
And he said that "particular care" should be taken to ensure this evidence was obtained when the claimant had a mental health condition or learning difficulty.
(DWP has made the point that the upper tribunal confirmed – which the court of appeal did not dispute – that DWP should not be forced to collect further medical evidence in every case.)
The information released by DWP reversed Professor Harrington's recommendation, as it said that the healthcare professional "must provide an appropriate justification" in every case in which they make a request for further medical evidence, rather than in those cases in which they do not.
PLP said the DWP response "must call into question whether there is any political will to stop the discriminatory effect of the WCA on people with mental health problems".
There were also concerns that DWP never carried out the large-scale pilot, as it said it would, but only a feasibility study involving less than 250 people, which led to further evidence being requested in just 11 more cases.
It had originally planned a pilot of 4,000 people, before reducing this to 1,000 people, and then telling the tribunal that it first had to carry out a feasibility study before any pilot.
It now appeared that no proper pilot had ever been carried out, even though the upper tribunal had said this evidence was "clearly needed" to show what reasonable adjustments were necessary to address the "substantial disadvantage" experienced by claimants with mental health conditions.
A freedom of information response sent to The Public Law Project by DWP referred only to "a small scale test" rather than a pilot.
DWP's efforts to avoid taking meaningful steps to improve the safety of the WCA – by ensuring that all the necessary evidence was gathered before a decision on a claim for out-of-work disability benefits was taken – stretched of course all the way back to April 2010.
Rakesh Singh, a solicitor with The Public Law Project, told DNS: "I am seriously concerned that the DWP has failed to carry out the pilot it promised several years ago to the tribunal, that it has failed to implement the change recommended by Professor Harrington in 2012, and that it has failed to give any reasons for not doing so.
"The new guidance that has come into force this week shows that the DWP is simply not willing to listen to its own independent reviewer or to the courts about what needs to be done to make the WCA process safer and fairer for people with mental health conditions, or to learn lessons from the tragic suicides of those who had been subjected to the WCA and follow the recommendations of the independent bodies who had investigated their deaths.
"This must call into question whether there is any political will to stop the discriminatory effect of the WCA on people with mental health problems."
The latest version of DWP's WCA handbook – last updated in February 2019 – suggests that nothing has changed, and that a Maximus healthcare professional – at the filework stage – "may decide that further medical evidence (FME) is required" and that FME "may be requested from any healthcare professional involved in the claimant's care" (note the use of the word "may") before information is reviewed and a decision is reached on whether a face-to-face assessment is needed.
In summary, despite the advice of Professor Malcolm Harrington that the healthcare professional should seek further medical evidence in many more cases, there is still almost no pressure on them to do so. Despite the deaths, almost nothing has changed.
The Oxford and Liverpool study
Much anecdotal evidence has been uncovered of a link between the WCA and an increase in mental distress, including multiple media reports of ESA claimants whose deaths were linked to the government's social security reforms, but in November 2015 came the strongest research evidence yet in a new study.
The idea for the research came originally from disabled activist Rick Burgess, who wanted "recognised and respected epidemiologists" to carry out "an academically-rigorous study" into the number of deaths caused by the WCA.
Together with three other leading campaigners – artist-activist Liz Crow and fellow campaigners Jane Bence and Nick Dilworth – Burgess began discussing the idea in 2014 with David Stuckler, professor of political economy and sociology at Oxford.
The following year, Stuckler and fellow health experts from the Universities of Liverpool and Oxford were able to show in a study that, for every 10,000 IB claimants in England who were reassessed for ESA between 2010 and 2013, there were an additional six suicides, 2,700 cases of self-reported mental health problems, and an increase of more than 7,000 in the number of anti-depressant prescriptions.
In all, across England as a whole, the reassessment process from 2010 to 2013 was "associated with" an extra 590 suicides, 279,000 additional cases of self-reported mental health problems, and a further 725,000 anti-depressant prescriptions.
Ms DE, Mark Wood and Michael O'Sullivan had all been involved in this reassessment process.
The hostile environment
Time and again, DWP ministers had refused to act to make the WCA a safer, less damaging process, and to tone down the aggressive rhetoric that was aimed at the "scroungers, shirkers and skivers" who they hinted – and sometimes even explicitly and publicly stated – were responsible for the country's economic turmoil.
In October 2010, nine months after the death of Stephen Carré, prime minister David Cameron
(pictured) had told the Tory party conference: "If you really cannot work, we will always look after you. But if you can work, and refuse to work, we will not let you live off the hard work of others."
The following month, Duncan Smith himself had told The Sun newspaper that he was "appalled" at how easy it had been in the past for people to claim incapacity benefit and cheat the system.
He suggested that a large proportion of incapacity benefit claimants were cheats, and said that Sun readers were right to be "upset and angry" when they saw neighbours who do not work, because such "unfairness saps away at our sense of togetherness in society".
Duncan Smith said Britain used to be "the workshop of the world" but had now "managed to create a block of people" who "do not add anything to the greatness of this country" and had "become conditioned to be users of services, not providers of money. This is a huge part of the reason we have this massive deficit."
He added: "We don't want to talk about scroungers in the future, we want to talk about British people being renowned the world over for working hard."
When asked to confirm that the comments were reported accurately by The Sun, a Department for Work and Pensions spokeswoman said: "If we were unhappy with the article in the Sun we would have gone back to The Sun, but we haven't."
A short interview with Iain Duncan Smith
Duncan Smith has been confronted at least once about his culpability in the deaths linked to the WCA and his failure to listen to Tom Osborne.
In the unplanned interview, which took place at the 2016 Conservative party conference in a busy foyer in Birmingham's International Conference Centre, the by then former work and pensions secretary told me that five independent reviews of the WCA commissioned by DWP under his leadership had led to a "much improved system".
Duncan Smith (pictured at this year's Conservative party conference) repeatedly attempted to avoid answering questions about Tom Osborne's letter, but eventually admitted that he remembered the Stephen Carré case.
He told me: "I remember the case and I remember the work we did and we had five reviews so I'm not going to be accused by you of anything."
He also said that he remembered what he referred to as "the early cases", but that he could not "remember every single letter from a coroner".
And when asked if he remembered the case of Michael O'Sullivan, he said: "Go and ask the department about where they are now with all of that. Honestly, because I am not there at the moment."
He claimed that his former department had done much to "soften" the WCA for people with mental health conditions and to take more account of the fluctuating nature of their impairments.
When he was told that people were still dying because of the failure to address the further medical evidence problem, he said: "The whole idea was to make the changes; we made a lot of changes early on and we have a white paper set in to reform the whole of the sickness benefit, which doesn't work properly."
He also appeared to try to shift blame onto Grayling, saying: "Back in 2010-11, Chris Grayling was in charge of it, he changed the nature of what we looked at.
"What we inherited from Labour at the time was quite a harsh system and we had, if you remember, about four or five reviews and each one of them recommended changes to soften it."
As Duncan Smith tried to end the interview – after becoming increasingly irritated with the questions – I asked him what he thought of Police Scotland considering whether it would launch a criminal investigation into his WCA failings.
But he said he was "not going to get involved in the detailed questioning from you", before turning his back on me.
The independent review cover-up
In the last few months, it has appeared as if the net could finally be tightening on those responsible for the deaths of Ms DE, Michael O'Sullivan, David Barr, Paul Donnachie, Mark Wood, and many others.
In April 2018, DNS began to ask questions of DWP about the fourth and fifth independent reviews of the WCA. These were carried out in 2013 and 2014, by Dr Paul Litchfield, BT's chief medical officer.
But just as with Professor Harrington's reports, there were no mentions of peer reviews or coroners' letters in either of Litchfield's reports.
Why was that, when information linking the WCA to the suicides of claimants would surely be crucial information in evaluating how it was operating?
The existence of the documents was only revealed publicly by DNS after Litchfield's final report was published, in November 2014.
Although Litchfield's first report was published before Michael O'Sullivan's inquest, the many peer reviews that were linked to failures in the WCA and the coroner's letter from the Stephen Carré inquest were all in DWP's files and should surely have been passed to him automatically.
The call for evidence for Litchfield's second review was issued on 10 June 2014, five months after coroner Mary Hassell had written to DWP following the inquest into the death of Michael O'Sullivan. That letter and further peer reviews from the last year should, again, have been made available to Litchfield's team.
But DWP appeared reluctant to offer clear and detailed answers about the evidence it shared with Litchfield's team. In April 2018, it said that it had provided information to his review "on request" and that "any evidence used was referenced in the review".
Litchfield, too, declined to tell DNS whether he had been shown these documents. Just weeks later, now retired as BT's chief medical officer, he was awarded a CBE in the birthday honours, for "services to wellbeing in the workplace".
Labour, the Liberal Democrats, the SNP and the Greens – who had been vocal about the links between DWP and the deaths of claimants, through co-leader Jonathan Bartley – all began to ask questions.
Marsha de Cordova, Labour's shadow minister for disabled people, and Stephen Lloyd, the Liberal Democrat shadow work and pensions spokesperson, both wrote to ministers demanding answers, Lloyd writing to work and pensions secretary Esther McVey and de Cordova to minister for disabled people Sarah Newton.
Bartley called for an independent investigation into what had "all the hallmarks of a deliberate cover-up".
Four months later, when McVey quit her post, she had still not answered the questions put to her by Stephen Lloyd.
Her spokesperson would later claim that although Lloyd's letter had been addressed to her, the ministerial correspondence team would have forwarded it to the correct person to respond, and she added: "In this case, it would not have been the secretary of state."
But Newton did answer her letter, telling de Cordova last December: "Due to the length of time since the reviews were carried out, factors such as document retention policies, organisational changes and staff turnover mean that information that might help to answer those queries is no longer available."
That was not true, although it is possible that Newton was not aware of that at the time she answered the letter.
In May of this year, five months later, new information suggested why McVey had not responded to the letter from Stephen Lloyd.
In response to a freedom of information request from DNS, DWP had refused to state definitively whether it passed the documents to Litchfield's team of civil servants. This led to a complaint to the Information Commissioner's Office, which pressed the department for answers.
DWP eventually admitted that neither the peer reviews nor the coroners' letters were sent to Litchfield.
A senior ICO case officer said DWP had contacted those members of Litchfield's team who were still working for the department and asked them to conduct searches of electronic and paper records.
The ICO case officer said: "Consultation with the ex-review team elicited statements that no such information was received from DWP nor were any physical files sent to stores."
Lloyd called for an inquiry and suggested there was also a need for a criminal investigation.
DWP's press office eventually responded, claiming that the department "co-operated fully with the Litchfield reviews, and shared all relevant information which was requested by Dr Litchfield and his team".
She said: "DWP was not asked by Dr Litchfield or his review for information on the specific cases you refer to. The issues investigated and evidence sought is at the discretion of the independent reviewer, and according to the terms of reference of their review."
But she was unable to explain how Litchfield's team could have requested information – the secret peer reviews and coroners' letters – if they did not know they existed.
That week, Labour's Debbie Abrahams, a former shadow work and pensions secretary, wrote to the new work and pensions secretary, Amber Rudd, and called for an inquiry into deaths linked to the government's social security reforms.
She expressed "grave concerns" about the failure to pass the documents to Litchfield's team.
When questioned in the Commons, the present minister for disabled people, Justin Tomlinson, refused to answer the question.
Abrahams also wrote to the Equality and Human Rights Commission with her concerns, asking the watchdog to carry out its own investigation into why ministers appeared to have hidden the documents from Litchfield, and into links between the department's benefit assessment processes and the deaths of claimants.
Tomlinson's involvement in the cover-up deepened, when he wrote to Abrahams about the cover-up, telling her that, because of the length of time since the last of the reviews was published, "factors such as document retention policies, organisational changes and staff turnover, means that information that might help answer these queries is no longer available".
That statement, of course, was not true, as the department knew very well from its response to the ICO.
A further development came in October this year, when Frank Field, chair of the work and pensions committee, secured a promise from the National Audit Office to look into links between DWP policies and the suicides of claimants, following a death within his own constituency.
It now appears that the EHRC could be set to act on Abrahams' call for an investigation.
In a brief statement issued to DNS, following a meeting between Abrahams and the watchdog, an EHRC spokesperson said: "We are currently reviewing what potential work we might undertake to tackle discriminatory decision-making in the social security system. We will respond to Debbie Abrahams in due course."
10 years on, evidence continues to mount
Meanwhile, the evidence of DWP complicity continues to mount, as DWP continues to be confronted with further deaths linked to the WCA and its own failure to improve the safety of its fitness for work assessment process.
In March, the organisation representing NHS service-providers called on the government to act on the links between mental distress and cuts to benefits, after producing evidence showing that social security reform had increased demand for mental health services.
NHS Providers spoke out after publishing research showing that more than nine out of ten (92 per cent) mental health trusts that took part in a survey said changes to benefits were increasing demand for mental health services.
And more than six in 10 (63 per cent) said this impact was high, making it the most significant economic and social factor in increasing demand for mental health services.
In May, new research showed that DWP and its private sector contractors had been failing for years to alert local authorities to concerns about benefit claimants whose safety was at risk.
The freedom of information responses showed that only 25 of 80 council social services departments across England, Scotland and Wales said they had received a single safeguarding alert from DWP over the previous three years.
The record of Maximus was even worse, with the company failing to make a single safeguarding referral to any of the 80 social services departments about an ESA claimant going through the WCA process.
Maximus refused to say why it had made so few safeguarding referrals to local authorities, and whether the figures suggested the company was failing to ensure the safety of the disabled people it assessed, but it insisted that it had "always trained our staff to identify safeguarding issues, and all concerns are referred to the customer's GP or the appropriate authorities".
The freedom of information requests were submitted by campaigner and former safeguarding expert Mike Owen, who had become increasingly concerned about the failure of staff working for DWP and its contractors to alert local social services departments when a benefit claimant's safety was at risk.
He said he was "deeply shocked" by the figures, which showed "a massive failure" by DWP to support people in vulnerable situations.
The following month, DNS reported how DWP had acted unlawfully by destroying a damaging internal report about its failure to ensure the safety of benefit claimants in jobcentres.
The report into safeguarding failures in south London jobcentres was written by disabled people recruited under its Community Partners initiative, which was set up to build bridges between jobcentres and the local community.
They had written the document soon after taking up their posts, after becoming increasingly alarmed by the failure of the 18 jobcentres they were working with to take basic actions to protect people claiming benefits such as universal credit, ESA and jobseeker's allowance.
They recommended that urgent steps should be taken to ensure jobcentre staff were properly trained in safeguarding.
After DNS attempted to secure a copy of the report through a freedom of information request, DWP eventually admitted – after another intervention by the information commissioner – that the report was destroyed 12 months after it was written because the department's "Information Management policy only requires us to keep a corporate document of an internal briefing for a period of 12 months".
But that 12 months period ended at least four months after DNS first asked for this and other Community Partner reports to be released, suggesting that DWP could have destroyed the safeguarding report to prevent it being released to DNS.
In June this year, the Liverpool Echo reported that Amber Rudd had admitted that an internal review into the death of Stephen Smith, from Liverpool, had found that DWP missed "crucial safeguarding opportunities" and had "identified areas where we need to change our policy" to protect claimants in vulnerable situations.
He died in April, months after he was found fit for work by DWP despite being in hospital with such severe health problems that his weight had fallen to six stone.
Jodey Whiting
Despite the improvements that DWP insists it has made to the work capability assessment process, further distressing cases continue to emerge.
In February, a report into the death of Jodey Whiting concluded that DWP failed five times to follow its own safeguarding rules in the weeks leading up to her suicide in February 2017.
The Independent Case Examiner (ICE) concluded that DWP was guilty of "multiple" and "significant" failings in handling her case. She had had her benefits stopped for missing a WCA, and she took her own life just 15 days later.
Jodey (pictured) had been a long-time claimant of incapacity benefit, and then ESA, and DWP and its assessors had previously noted the severity of her mental health condition, and the risk that would be posed if she was found fit for work.
When she was approached again for another assessment in the autumn of 2016, she told DWP about her suicidal thoughts and requested a home assessment as she said she rarely left the house. But even though a "flag" was placed on DWP's ESA system to alert staff that she was a "vulnerable" claimant because of her mental health condition, DWP failed to refer her request for a home visit to Maximus.
Maximus also failed to act on her request, even though it had been included in the ESA50 form she had filled out.
But this was just one of five serious failings by DWP in the weeks leading up to her death, the ICE report concluded.
DWP refused to say after its publication if the department accepted that its own safeguarding failings had helped cause Jodey Whiting's death, although it accepted the report's findings and said it was reviewing its procedures "to ensure this doesn't happen again".
Maximus said it would "examine the ICE report in detail to understand what lessons can be learnt".
The publication of the ICE report led to the launch of the Justice for Jodey Whiting parliamentary petition, which DNS helped to set up to press for an independent inquiry into deaths linked to DWP's actions, and for evidence of misconduct by ministers and civil servants to be passed to the police for a possible criminal investigation.
It secured nearly 55,000 signatures, but not enough to secure a parliamentary debate.
Jodey's mother, Joy Dove, has campaigned unceasingly for justice for her daughter, working with DNS to promote the petition, and calling for systemic change to the system, and receiving a standing ovation at the Daily Mirror's Real Britain fringe event at Labour's annual conference in September.
In July, Joy (pictured, below, second from left) had stood outside DWP's Westminster headquarters to remind civil servants and ministers how their actions had caused her daughter's death.
She had been taking part in an action staged by disabled artist-activist Dolly Sen. She and others held up heart-shaped boards, on which Sen had written the names of disabled men and women who had lost their lives because of DWP's benefit assessment regime, including Stephen Carré and Mark Wood.
The action aimed to highlight how DWP policies had caused thousands of "broken hearts".
Sen (pictured, far left) said: "We want these hearts to be still beating. The more hearts that are stopped by the building behind us, the stronger our hearts will get. We will fight for every person who is let down by the building behind us."
As DWP staff entered and left the building, Sen asked each of them if they would personally sign off the next death to be caused by DWP. Every DWP civil servant she asked ignored her question.
Sen said: "The workers who are going in and out may not have physically killed somebody, but they are the cogs in a system that is churning out coffin after coffin after coffin."
She said later: "It was a symbolic protest: a heart that goes de-dum, de-dum, de-dum, and it just stops because of this building. To me it is just a horrific and really painful thought. If you took this building out of the chain of decisions, people would still be alive."
She said she had not expected DWP staff to engage with the protest. "How could they really justify what they are doing? The machine can't work without the cogs and these people are the cogs."
Dove had travelled from her home in the north-east to take part in the action, and she said afterwards that she had wanted DWP to know that she was there.
She told me: "When I saw the heart I wanted to cry, but I had to be strong for Jodey."
She said it had been her first visit to London since 1983. "It was a big step but I'm glad I have done it. I will carry on as long as I can. I knew from the start that what they did to Jodey was wrong. The day they said she was fit for work I knew it wasn't right."
DWP: the response
DWP was asked early last month to respond to this article and correct anything that the department felt was incorrect or unfair. The department responded on Friday (29 November). It pointed to just four minor points made in the article that required correction or clarification. DNS has made all four changes.
The department also pointed out that all its WCA assessors are qualified healthcare professionals.
DWP has previously argued (including in 2015) that claimants are "encouraged to provide all evidence that will be relevant to their case at the outset of the claim, including medical evidence supplied by their GP or other medical professionals", while WCA assessors are "expected to seek further evidence in situations where it would help them to place someone in the support group [finding them not fit for work] without calling a claimant in for a face-to-face assessment".
In a statement last week, a DWP spokesperson said: "Suicide is a tragic, complex issue and we take the death of any claimant very seriously.
"That's why we work with and listen to families and a wide range of experts, including charities and coroners, so lessons are learnt when needed.
"We commissioned five independent reviews of the work capability assessment, and implemented the vast majority of recommendations.
"Improvements include introducing mental health training for all staff dealing directly with claimants, appointing mental health champions to advise assessors, and allowing for further evidence to be requested when considering mandatory reconsiderations."
The Conservative party, Iain Duncan Smith and Chris Grayling were all sent draft versions of this article early last month. None of them had commented by midnight last night (1 December).
The families
Peter Carré believes that nothing has changed in more than nine years since his son died. He says the failure to take note of and act on the coroner's recommendations after his son's inquest "has undoubtedly resulted in many deaths since that time".
"They don't seem to take care of what they are doing," he says. "If you're investigating something, you investigate it. You go to the experts, and they didn't, in any of the cases I have read."
David Barr says he would love Iain Duncan Smith and Chris Grayling to be held accountable for their crimes. Their track record is "horrendous", he says. "My ex-army friends, I can see a lot of them thinking, you know, 'What's he doing, stirring up all of this, let his son die in peace.'" But he says he can't do that. "It's got to come to an end. They have got to start looking after people. They are getting away with it just because they are government ministers.
"If they ever came up here as a government minister, I would throw an egg at them. That's all I can do."
Eleanor Donnachie says she hates the DWP, and blames the department for her brother's death. "They are driving people to suicide. Definitely. I wrote a letter and told them I held them totally responsible for my brother's death." But she has her own health conditions and has had years of anxiety caused by the challenge of trying to secure the benefits she is entitled to.
"I can deal with what's wrong with me as long as they leave me alone. But then you start worrying and you can't sleep. Here we go again after two years. It's terrible, it's like they just don't care, they don't care at all. I'm not going to get any better but I'm still getting sent for medicals."
What is hardest, she says, is knowing what ministers have done "and then you see them on the telly and their life is perfect. It's as if they can do what they like and nothing applies to them.
"If I go anywhere to do with DWP that brings it all back and I can feel myself getting angry, really angry, and I want to shout at them, 'look, you have killed my brother and now you're trying to kill me.'"
Jill Gant believes that ministers and civil servants weighed up the pros and cons of making the WCA system safer and decided not to do so, as a kind of cost benefit analysis.
"How can they do that?" she says. "Each of these stories is a massive tragedy. They must have no conscience at all."
Misconduct in public office
The Crown Prosecution Service defines the common law offence of misconduct in public office – which has a maximum sentence of life imprisonment – in a legal guidance note on its website.
The note describes four basic requirements that need to be met for an act to be considered misconduct in public office.
Firstly, the actions must have been carried out by someone acting as a public officer. The courts have previously found mayors, coroners and local councillors all to be public officers, so Duncan Smith and Grayling, as government ministers, clearly meet that requirement, as do senior DWP civil servants.
Secondly, the public officer must have wilfully neglected to perform their duty and/or wilfully misconducted themselves.
There must be, says the CPS, "an element of knowledge or at least recklessness about the way in which the duty is carried out or neglected". A court has defined "wilful" as "deliberately doing something which is wrong knowing it to be wrong or with reckless indifference as to whether it is wrong or not".
Again, the actions of Duncan Smith and Grayling and those senior civil servants surely meet this requirement. They were told of the dangers of the WCA by a coroner, but failed to act on that warning, and even hid the letter (and further documents) from the independent experts they had commissioned to examine the safety of the WCA. As a result, many people died who would not otherwise have done so.
Thirdly, says the CPS, the actions of the public officer must amount to an abuse of the public's trust in them, in this case as government ministers or senior civil servants. Would the public expect a minister, if told of a way to save future lives, to take the necessary steps to do so? Surely, yes. And the same would apply to a senior civil servant.
The likely consequences of any wilful neglect or misconduct are also relevant when deciding whether the conduct falls below the standard expected, says the CPS. "The consequences must be likely ones, as viewed subjectively by the defendant."
Duncan Smith and Grayling and their civil servants must have known that if they did not fix the serious flaw in the WCA, then other people would die.
And if they did not believe the coroner in 2010, then those civil servants and Duncan Smith (Grayling left his post as employment minister in September 2012) must surely have realised that mistake when they were alerted to the many peer reviews into benefit-related deaths, including one into the death of Michael O'Sullivan, and the report into the death of Ms DE. And yet they still did not act.
It is surely only the fourth requirement where there could be an issue over proving a criminal case.
The actions of the public office holder, says the CPS, must be "without reasonable excuse or justification".
Iain Duncan Smith and Chris Grayling, and their senior civil servants, did, after all, have a justification for what they did.
They knew that if they did not fix the WCA in the way they were told was essential to save lives in April 2010 then they would be able to save money by forcing many more thousands of people off disability benefits and onto jobseeker's allowance and, hopefully, the workplace (or, more likely, into the poverty-stricken wasteland that lies between work and benefits, as many of those found ineligible for ESA are unable to work and cannot cope with the strict conditions of the mainstream jobseeker's allowance, and its replacement, universal credit).
Ministers and senior DWP civil servants appear to have made that calculation: they decided it was worth the sacrifice of some, or even many, of those lives.
Ms DE, Michael O'Sullivan, Paul Donnachie, Mark Wood and David Barr paid for that calculated decision with their lives.
So what would a jury decide? It is time for that question to be answered.